It's getting mighty cold here in Tierra de Barros. I went to sleep clutching at my knees and somehow managed a decent night's rest, only to wake up and find I'd left the window slightly ajar. I think I need to invest in a winter duvet more than a bike. I'm still not used to this system of alternating between summer and winter duvets. I almost miss the English climate. Almost…
We're now three weeks away from the end of term. Yes, term ends on the 22nd December, and this year that falls on a Friday. Late, but not too late. Today's a regular Monday. I'm sitting in the living room, easily the warmest room in the flat, having just turned the heating off after a generous couple of hours' life-giving warmth. I have a private class with the kiddos at six (hopefully they'll behave better this week – but then, they are only three years old), and I need to go shopping, as when I went this afternoon it took picking up the first item in the fruit and veg aisle for me to realise I'd left both my cash and my card at home.
So what's to do? Well, it's the time of year when I need to start thinking about where I'd like to be next year. Amongst other cards I have on the table – up to and including the JET programme in a few years' time – the original plan still stands, which is to carry on with the British Council assistant jig for another year, albeit this time not in IES Meléndez Valdés, 06220 Villafranca de los Barros, Badajoz. The school has been wonderful to me and I could hardly have asked for a better host for two years, but I ought to spread my wings and discover somewhere new whilst I can. After all, Spain is a kingdom of many worlds: Extremadura may be one of her most beautiful, but there are other jewels in the crown!
So, for my own benefit – and for those who are interested in applying for the programme – I've decided to go through each region, in alphabetical order, to assess the strengths and drawbacks of working in each. Coming back to Villafranca was easy… it's time to step back into the unknown!
(Ed.: I've used my own photos where possible – Andalucía, Cantabria, Extremadura and Madrid – but the rest are various stock images!)
---
Andalucía
Where: South
Weather: Hot
Dialects: No (though Andalú, the regional accent, might as well be)
Visited?: Yes (far too often)
Ah, Andalucía. My old homeland! And, until recently, the region of Spain I knew best. In many ways the 'classic' Spain that comes to mind, Andalucía is – understandably – very oversubscribed as a destination. The Americans tend to have their eyes on it, and thanks to their system, which allows preferential treatment to consecutive-year assistants, they tend to end up there eventually, too (after doing time in equally beautiful backwater regions). Andalucía isn't necessarily more spectacular than any of the other regions, but it offers a lot more bang-for-your-buck over the distance it spans: cities like Granada, Córdoba, Cádiz, Ronda and Sevilla ooze Romantic charm, and then there's the natural beauty of the Alpujarras, Doñana National Park, the Sierra Morena and the all-too-often-overlooked beaches of the Costa de la Luz. It's a fantastic region in which to fall in love with Spain, but because it's so well known, it can be difficult to escape… unless, of course, you end up in somewhere like Olvera.
Probability: 7/10
Aragón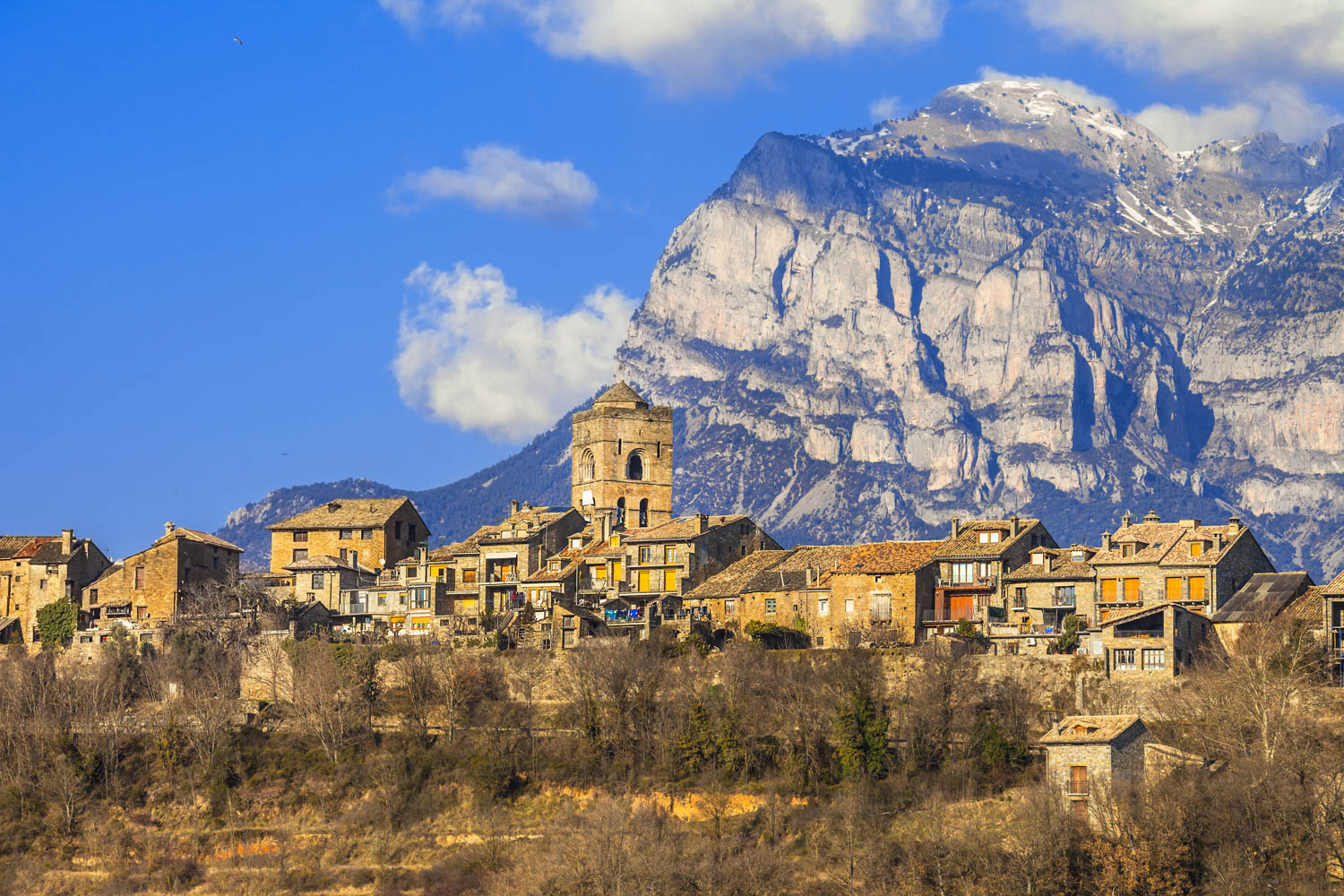 Where: Northeast
Weather: Cold
Dialect: Aragonese, Catalan (only in the high north and west)
Visited?: Yes
Alright, so a service station and a brief visit to Calatayud don't exactly count as visiting Aragón per se… Aragón is a lot like Extremadura. Lots of people pass through it on their way to somewhere else. Zaragoza is probably its most famous city, but what of the rest of the region? Huesca in the north plays host to some of the most beautiful Pyrenean landscapes out there, and Teruel would kindly like to remind you that it does exist, despite what the rest of Spain will tell you. Aragonese, a local dialect, survives to the present, but as Spanish is the only 'official' language, there's no cause for concern. High on the Spanish plateau, it gets mighty chilly in winter, but it is also the home of the Comarca de Monegros, a vast expense of semi-desert. And, like Extremadura, its comparatively unknown status makes it a very good place to go native.
Probability: 8/10
Asturias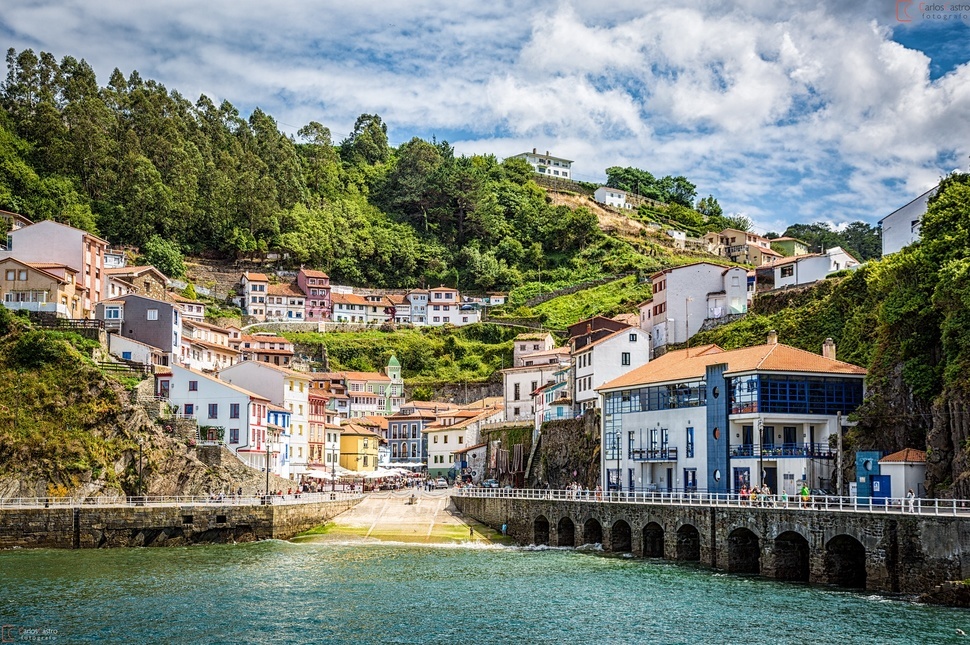 Where: North
Weather: Cold
Dialects: No
Visited: Yes
A popular choice amongst second-years, Asturias is where modern Spain was born. With pretty seaside towns, Alpine comforts and forested hills that actually go brown in autumn, in some ways it's the perfect antidote to the Spanish south. For those used to endless heat, readily available paella and Moorish castles, it can seem like a very different world… which it is. The Spanish is very clear here, and it has some of the most beautiful beaches on the peninsula, even if they aren't exactly the warmest. It's a little harder to get to, but Santander's airport offers cheap flights and is only just across the border. It is, however, a little on the expensive side.
Probability: 8/10
Cantabria
Where: North
Weather: Cold
Dialects: No
Visited: Yes
Cantabria, after Andalucía and Extremadura, is the region of Spain I've visited the most. No, scratch that. Technically speaking, Santillana del Mar is the third region of Spain I've visited the most, as for some reason I ended up there on all three occasions. A marginally less mountainous version of Asturias, Cantabria is a good choice for the British auxiliar who doesn't want to leave behind too many creature comforts. Quesada pasiega, a local speciality, is unheavenly good (like most of the Iberian peninsula's takes on the custard tart), and the stereotype is true: I've seen more cows and tractors here than in any other part of Spain. It doesn't have the quasi-African feel of the south, but what it does have is a cheap and reliable train network, which is a huge plus in any world.
Probability: 5/10
Castilla La Mancha
Where: South-central
Weather: Hot/cold
Dialects: No
Visited: Yes
Like Aragón, Castilla La Mancha is a region I can hardly claim to have visited, having spent just a few days in Toledo a few years back. If Andalucía is the Spain sold to tourists, Castilla La Mancha is the one you find in picture books. It's Don Quijote country, and any bus ride from Madrid to the south will show you that: seemingly endless fields stretch as far as the eye can see, dotted in various locations with mountain ranges and the iconic windmills (see Consuegra, above). It's also, coincidentally, the land of my ancestors; my grandfather was from Villarrobledo, a town near Albacete. An immense region where it is very easy to go native, but perhaps not the most awe-inspiring on offer. Toledo, however, is easily one of the world's most beautiful cities…
Probability: 4/10
Castilla y León
Where: Northwest
Weather: Cold
Dialects: Leonese (in León province)
Visited: Yes
Make no bones about it. Castilla y León is gorgeous. It has its less interesting parts (the Camino de Santiago goes through them), and is in part a mirror of sister-province Castilla La Mancha to the south, but drawn across the meseta are some of Spain's most striking landscapes. The Duero river gorge is breath-taking, as are the old Roman gold mines of Las Medulas (see above), and the granite-strewn scenery to the north of Burgos looks like something out of a Lord of the Rings film (but then, this was where El Cid was born). Here they speak the 'purest' Spanish, so you'll have absolutely no problems with the language here. It's clear, crisp and, whilst no slower than the usual Spanish machine-gun delivery, easier to understand than, say, any of the southern accents. The cuisine is also spectacular; in my humble opinion, most of Spain's best food is its earthy, country food, and you'll find a lot of it here. The cities of León, Burgos and especially Salamanca are wonders in their own right. Just watch out for the slow-burning Leonese separatist movement.
Probability: 8/10
Cataluña
Where: Northwest
Weather: Warm
Dialects: Catalan (official language)
Visited: Yes
This year would have been a very interesting year to be working in Spain's black-sheep region. Even after the failure of Puigdemont's half-hearted rebellion, I suspect it'd be worth a punt for the next few years. I've been to Barcelona a couple of times; school trips on both occasions, so I've barely begun to scratch to the surface of the place. The Costa Brava is undeniably beautiful, with stunning Mediterranean coves and sparkling white beaches. The Catalonian interior, however, is what grabs me: like neighbouring Aragón, Cataluña has some spectacular mountains. This is Serrallonga's country, and I'd sure like to find out some more about the gang warfare between the Nyerros and the Cadells of old… if it weren't for the language barrier. Now more than ever do I regret taking a Persian module over Catalan at university! You should bear in mind that Cataluña's relative affluence makes it a little more expensive than the other comunidades, especially so in Barcelona itself. But if you're after a more cosmopolitan experience, this is the place for you!
Probability: 6/10
Ceuta and Melilla
Where: North coast of Morocco
Weather: Hot
Dialect: No (though strong Arabic presence)
Visited: No
Despite the fact that I lived in Tetouan for an entire summer last year, I never did visit Ceuta. For one reason or another, something always came up to stop me going. Which is a shame, really: as the Spanish territories go, they're pretty unique. Expect a very Moroccan vibe, with the North African kingdom literally within a stone's throw at any given moment. If it weren't for their size and the general cost and difficulty in getting to and from them if I ever wanted to travel, I'd probably sign up right away. It would, at the very least, give me an excuse to keep my Arabic polished. Most of the placements are in the two cities, though, which is a bit of a turn-off for me.
Probability: 4/10
Extremadura
Where: West
Weather: Hot/cold
Dialects: No
Visited: Yes
Of course, I could always stay put, but ask for a more northerly location: specifically, the green hills of Cáceres. There's no denying Extremadura is by far my favourite region, and with good reason: it's wild, it's still relatively undiscovered, it's lacking in other guiris and the people are some of the friendliest I've ever met. Plus, La Vera. Plus, Hornachos. Plus, the book. Heck, I'd stay just to be closer to Tasha and Miguel, who were pivotal in my return to Villafranca this year. With its welcoming vibe and its off-the-wall auxiliares, it'd be my top recommendation to anybody, though I'd concede you have to be prepared to be out in the sticks to be here. For me, however, it's something of a safe option, and I'd much rather use this chance whilst I have it to explore some more of my grandfather's beautiful country. Even if Extremadura is the best. Period. I'll be coming back to this place for the rest of my life.
Probability: 7/10
Galicia
Where: Northwest
Weather: Cold
Dialects: Gallego (official language)
Visited: No
It rains a lot. Now that we've got that out of the way, let's look at Galicia. Galicia is the Ireland of Spain, where the country's Celtic roots are strongest. I mean, when their folk bands deliberately cover songs made famous by The Corrs, the ties are hard to miss. Galicia is about as far from the Spanish south as you can get on the mainland, in both distance and culture. Gallego is a thing, but I'm not above learning a new language. The word on the street is that the auxiliar programme there is one of the best in the country, if not the best. That, combined with the cheapness of living and otherworldliness that this region offers, make it the standout competitor for my attention this time around. And I never thought I'd consider it, which makes it all the more appealing. After all, I had no idea what or where Extremadura was, once upon a time. I'd very much like Galicia to be my next miraculous discovery.
Probability: 9/10
Islas Baleares
Where: Mediterranean Sea
Weather: Hot
Dialects: Catalan
Visited: No
Mallorca, Menorca and Ibiza. Party destinations in summer… and for the rest of the year? Well, EasyJet and Ryanair are always offering such cheap flights that there must be something to do there in January… right? If it weren't for the fact that they're islands, I might seriously consider the Baleares. But I like having room to manoeuvre, and I don't know whether I'd feel trapped on an island. Plus, they speak a lot of Catalan there. Once again, I wish I'd not gone chasing Persian down the rabbit hole.
Probability: 2/10
Islas Canarias
Where: Off the west coast of Morocco
Weather: Hot
Dialects: No
Visited: No
First things first: it's quite a long way from Spain. The Canary Islands, like the Baleares, can seem a very remote posting. Cheap flights are readily available to the UK and elsewhere, thanks to a steady flow of tourists, but I'm not sure I'd be thrilled if I were posted there – not least of all because it's quite difficult to distance yourself from the touristic side, upon which the Canary Islands depend. I wouldn't mind going in search of the islands' Houbara bustards though, or taking a stroll in the misty laurel forests of the Garajonay National Park.
Probability: 3/10
La Rioja
Where: North
Weather: Warm
Dialects: No
Visited: No
I'm going to be perfectly honest. I know next to nothing about La Rioja, except for the fact that it's a small region with a justifiable fame for its wine. Given its positioning, I expect it's a little more pricey than what I'm used to, but don't hold me to that. I'll leave you to discover La Rioja in my stead.
Probability: 2/10
Madrid
Where: Central
Weather: Hot
Dialects: No
Visited: Yes
One word. No. The surrounding countryside of Madrid is unquestionably beautiful, no doubt about that, but I would rather leave the country than work in Madrid itself. As cities go, Madrid's not so bad, but I'm a country boy; cities are for visiting, not for living in. Auxiliares posted in Madrid earn 1000€ instead of the usual 700€ to compensate for the higher living costs and also work 16 hours per week instead of 12, though after calculating the going rate for private lessons and such, I don't half wonder whether that's entirely fair – or even financially viable. No; for me, Madrid is just too big a move. I'd recommend the Sierra de Guadarrama, El Rey León and the Parque del Retiro, though (pictured).
Probability: 1/10
Murcia
Where: Southeast
Weather: Hot
Dialects: No
Visited: No
This year's auxiliares are complaining about the fact we haven't been paid for October and November yet. If what I've heard about Murcia is true, the auxiliares posted there are never paid on time. Murcia is one of Spain's hidden gems: like Aragón and Extremadura, it often gets overlooked because it has more glamorous neighbours that have more of what it has and better. In Murcia's case, that's Valencia and Andalucía. I know a few lovely people from Murcia and I'd love to visit one day, but as year on year it becomes a larger wing of Almeria's enormous European greenhouse, I find myself drawn to the greener, wilder parts of Spain.
Probability: 4/10
Navarra
Where: North
Weather: Cold
Dialects: No
Visited: No
A former kingdom in its own right (which, you could argue, is an accolade held by most of the Spanish realms), Navarra sits at the feet of the Pyrenees as a less extreme though equally wondrous region in the Spanish north. A friend of mine was based in Tudela last year and had a great time there, so it seems to be to be a good place to work. Like the Canary Islands, it's also more popular with Brits than Americans, so expect less encounters with scotch tape, candies and Fall. It's also rather well situated, allowing easy access to several of Spain's more attractive destinations.
Probability: 6/10
País Vasco
Where: North
Weather: Cold
Dialects: Basque
Visited: Yes
The Basque Country got a positive makeover recently in the film Ocho Apellidos Vascos and its sequel, not doing away with but helping to redirect attention from the ETA bombings of the past to the more attractive aspects of Basque culture. If the Catalans are independent, it's nothing compared to the Basques, whose regional language – Euskera – is so far removed from Spanish that it feels as though you've skipped five countries rather than one region. Situated in the industrial north, the Basque Country plays host to much of Spain's industry (just look at all the Basque banks), and is therefore afforded a more affluent lifestyle. That makes it more expensive, which is a drawback, but many would argue it's worth it. The Basques are, after all, the stuff of legend…
Probability: 5/10
Valencia
Where: East
Weather: Hot
Dialects: Valencian
Visited: No
There's a good deal more to Valencia than the corruption and the coast, even if that is the image most people have. I've never made it to El Cid's triumphal city, it never having been quite on my radar, and though I have many friends who have been up and down the coast, I've never quite felt the pull to go. Another more costly region, Valencian – a variant of Catalan – is widely spoken here, though Spanish is also used in its capacity as the kingdom's official language. It played a large role in the expulsion of the Moriscos though, and that's something I'd like to look into, albeit over a short period of time. Maybe for holidays, but for me, not for work.
Probability: 3/10
---
I'm more or less decided on the northwest, but I'm still open to ideas. Now that Senegal is an option for language assistant placements, it's that little bit harder to say no to the world beyond Spain (that would have turned my world upside down if it had been an option in my second year. I would very probably have dropped Arabic, studied French and continued to wing it with Spanish). However, a promise is a promise, and I'm determined to do what I can to become truly fluent in Spanish, however long it takes, wherever it leads me.
The deadline for next year is 12th February 2018. I have a couple of months to decide. BB x